Video courtesy of http://www.onean.com/
No boat? No problem! Now you can still hit the water any time the sun is out with a new electric wakeboard/jetboard. Use it at the lake, on a river, or even in the ocean for that feeling that was previously only available behind a boat with all of the inconveniences (having a boat in the first place, waiting for everyone to be ready, waiting for tubers, etc!
My purpose in creating and maintaining this website is to help spread as much information about as many brands as possible including details on pricing, availability, and specifications in order to help the industry become more mainstream which will consequently bring down prices for everyone as technologies and efficiencies can improve. So far we have partnerships with Onean by Aquila Surf (and one of their Carver twin models here in Utah that we have a blast taking out several times a year), Radinn, JetSurfNY, LiftFoils, as well as the International Motosport Competition (which organizes races of electric and gasoline-powered jetboards and wakeboards) and try to bring you updates on every company.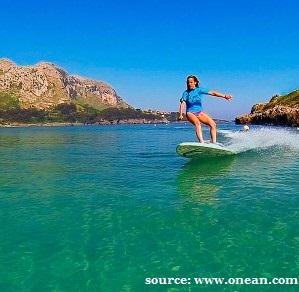 Easier on your body!
Wakeboarding and Slalom Skiing put a lot of stress and wear on your back, legs, and arms during the starting process and can potentially cause broken bones. An electric wakeboard can be a much more relaxing way of enjoying a day at the lake and is safer than being pulled behind a boat at any age!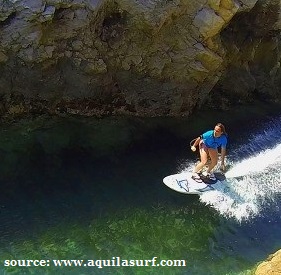 Independent Adventuring
Go where you never have been able to before. Access to small nooks and canyons has never been easier with an electric wakeboard. See parts of the world that few others have ever seen.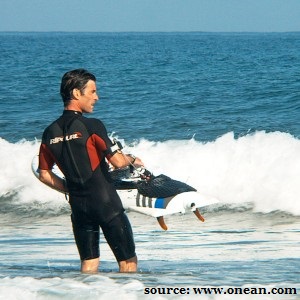 Water Propulsion Systems
Water propulsion through internal propellers helps prevent injuries while maintaining excellent thrust and speed. These new boards are quick enough to catch air over large waves yet easy enough to control for those that would prefer a slower, calmer ride.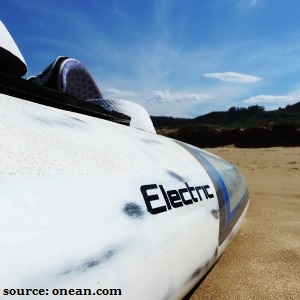 Available with100% Electric Motors
100% Electric motors help to emit less environmental damage and helps boarders deal with less maintenance and upkeep when compared to gas and oil motors. Also they're much quieter and can go in more lakes than gas boards!