What to look for in an electric wakeboard:
Electric wakeboards/Jetboards have appeared in our lives and are here to stay, period. Nowadays, more and more jetboard models are launched into the market, which makes it more difficult for beginners to choose their first board. In this post we are going to review the key aspects that you must look for on the jetboards market to help you choose the right one for you. Let's start.
Purpose: The most important thing to check is how it is going to be mainly used. Is it going to be a family entertainment or a device for an adrenaline seeker? If you're looking for something to enjoy calmly with your kids and family you can opt for an electric SUP board, they're suitable for every age range as they don't reach high speeds, while if you're looking for adrenaline and speed, an electric wakeboard/jetboard is what you're looking for.
Previous experience
Skills: you may also need to think of your previous experience with boards, don't choose the fastest board in the market if you've never got on top of a board, try to find an intermediate model for beginners instead. Works the other way round for senior riders.
Weight: your weight might be one of the key factors when choosing a board. Weight limits exist, so check how much the boards you are considering endure and choose the closest to your weight.
Repair: you may need to change a component of your board in case it breaks or fails, so you might end up opting for a board with interchangeable parts to ease the repair process. It's not the same sending the whole board to the factory than just having to send the failing piece. On the other hand, you may need such as batteries or storage bags.
Purchase an original board
Price. When purchasing an electric wakeboard or jetboard, buying the cheapest is not always the best decision. Cheaper Chinese versions popping up may be more affordable, but the quality, performance and durability will lack and customer support post purchase is almost non-existant. Try to purchase an original board even though the price might be considerably higher. In exchange, you will have factory advice on maintenance and warranty.
To sum up, it may be difficult to choose a board for the first time, but we hope that with these brief tips you'll see it clearer and finally enjoy your ride whatever the board you end up choosing.
7/10/2021: We just updated our "Brands and Boards" section with the most accurate information, pricing, and lead times available !

7/2/2021: With Covid issues dropping across the globe we are seeing a huge uptick in sales and interest in these boards. Brands like Onean continue to improve their product and reliability and more and more awareness on what amazing products exist is happening every day.

9/8/2020: We just uploaded a new video shot during one of our runs through sand hollow, check it out in the video linked below!
https://youtu.be/MDOgJ_f2xds
6
/15/2020:
Summer is here in Utah! And out newest partnership with a company out of California eFoils is the perfect way to celebrate. These electric boards float over water helping to avoid waves and obtain maximum speed. Check out this video to see wha they're all about:
https://m.youtube.com/watch?utm_source=Master+List&feature=youtu.be&goal=0_d9940fa717-66772b74e0-74820057&mc_cid=66772b74e0&utm_medium=email&utm_campaign=66772b74e0-EMAIL_CAMPAIGN_2019_08_29_07_39&utm_term=0_d9940fa717-66772b74e0-74820057&v=vVizyD1IIvk&mc_eid=6191772612
Some highlights:

Facebook founder

Mark Zuckerberg

took a classic foil




setup out for a spin just a couple weeks ago with our friend Kai Lenny.




We got a lot of love from author

Josh Waitzkin

on

"The Tim Ferriss
Show,"

who shouted out our founder Nick Leason out as a true pioneer




in foiling (thanks, Josh).
11/23/2019: This is the whopper sale we have been waiting for! That's right- $4310 for a carver pack makes it the lowest price we have ever seen for an electric wakeboard! With only 50 boards available to sell (and probably less now that the word is out!) if you have been on the fence that one of these boards this might be just enough to help pull the trigger. Hooray for Black Friday! Hurry though- this is only good this weekend or until they sell out.
10/23/2019: Great News! Thanks to our partnership with O'nean we were finally able to get our hands on a unit here in Utah and test run the Carver. As you can imagine the water was a bit chilly in Salt Lake where we are from so we strapped it to the car and drove down to Saint George with the kids to hit up Sand Hollow. We had the time of our lives and hope you enjoy the gorgeous scenery and footage we were able to record. We will upload as soon as we run it through editing! (Updated.. see the video here:
https://youtu.be/MDOgJ_f2xds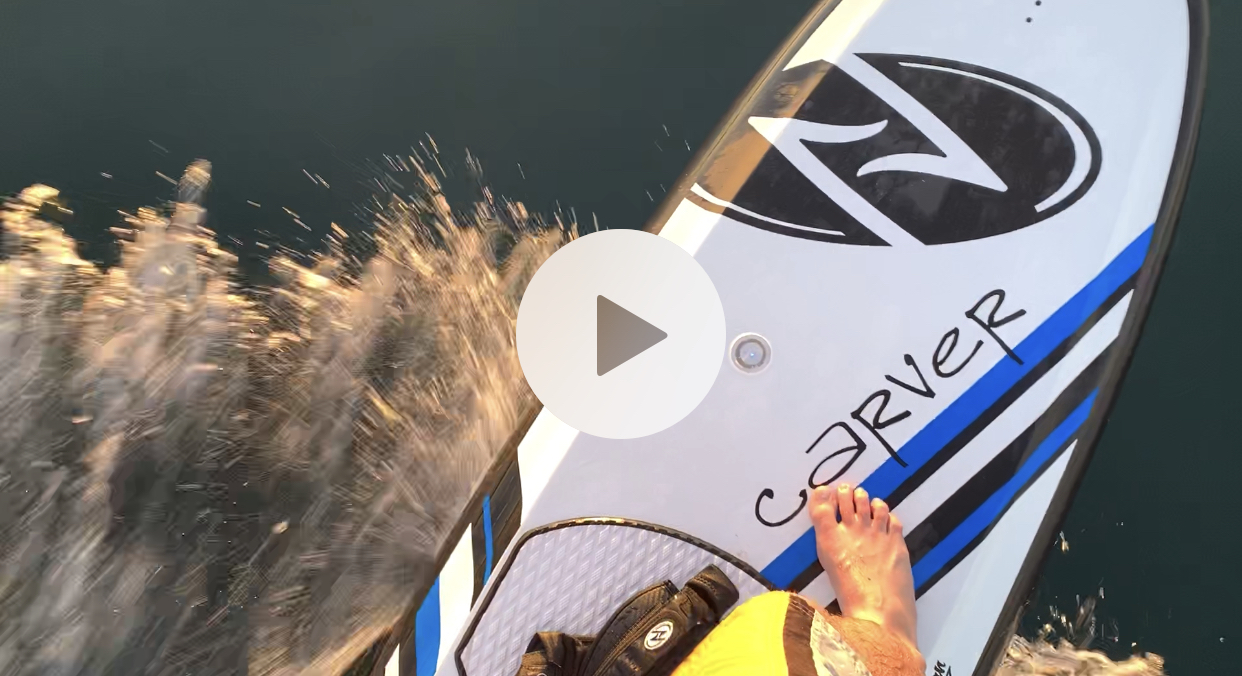 5/19/2019: Summer is the best time of the year: sun, vacation, music festivals, watersports... But to fully enjoy it, it is necessary to plan ahead. We know how important these dates are for you, and we want you to fully enjoy them. For that reason, we update the current stock on our partner's website on a daily basis, keep an eye on it. As a special offer, we have 12 Carvers and 9 Mantas ready to be shipped right away (first come first served). You can also reserve your unit for later on this summer Don´t miss this opportunity and get your Onean Board before Summer! Visit www.onean.com for details.
1/23/2019: Back in Stock: Both the Carver and Manta from Onean just had their inventory replenished for those trying to snag a board before Spring. Use this link to check their current inventory. Also, a new price increase was just announced which will go into effect February. It looks like it is bringing the price of a board just under $5K to about $5800. Now is the time to act if you are able to buy!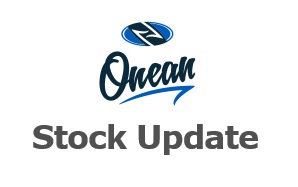 1/8/2019: Happy New Year! Onean just announced a new premium carrying case that features detachable wheels that ease transporting, full bag inner reinforcement and firm outside reinforcement for additional Jet Unit protection, a foamed Inner extra reinforcement for increased protection to the Jet Unit, Nose and Side of the board, and a side and front handle with metallic straps. Check out the details here: http://www.onean.com/product/carver-bag/?utm_source=Contacts&utm_campaign=54f3754324-Limited_time_offer12_1_2017&utm_medium=email&utm_term=0_3fd4bd3db4-54f3754324-306395301

10/27/2018: Onean Announcement
Hi Everyone,We would like to share Onean's limited 2-month lead time offer on new orders starting today.This is a limited time offer only for the first 100 units. All these orders will be guaranteed to be delivered before
Christmas!

Get yours at www.onean.com/order.
7/24/2018: This summer has been full of surprises… good ones. It was only last July when Onean launched as an independent brand (since they had been talking to the world as Aquila), and what a great welcome response they collected from customers and media… Their new Facebook fanpage received thousands of likes, comments and shares in a couple of weeks. Right now they have more than 4.000 Likes and going up! (Please follow them and mention this blog sent you if you are not doing it already!)
2/02/2018: It's Official: JetSurf is attending this year's Miami International Boat Show and may give us more information there on their upcoming project: the Hybrid electric board. We are getting closer than ever to seeing a US distributed Electric Wakeboard which will hopefully ignite the market on fire. You can see a teaser for this info here: http://www.jetsurf.com/projects/hybrid/.
12/20/2017: Merry Christmas- I hope you all will find an Electric Wakeboard under the tree! And in case that happens, I just received info from the organizer of the Motosurf International Races that anyone with an electric wakeboard can certainly enter (although no one has yet!). Here's to firsts!
9/30/2017: That's a wrap! With summer behind us we are ready to move into the next year. There are a lot of interesting projects in the works for next year's boat shows.. specifically in Miami where rumor has it JetSurf will be making their first appearance. We will keep you up to date.
7/18/2017: We have just received permission to begin featuring our newest company JetsurfNY... and they're a distributor from the USA (boards made in the Czech Republic). Schedule a test run today - see the info under "Brands and Boards".
6/24/2016: Thank You Brexit!!!: The latest political changes in the UK are affecting the price of the Euro and bringing prices down for our European Brands. Now for the first time ever you can pick up a board shipped to the USA for right around $5k. Also Aquila/O'nean just announced that they're accepting orders for the 3rd batch with delivery aimed for mid September 2016.
5/25/2016: Pricing Update on Aquila Surf boards! Check out "Brands and Boards" section to get in on the action.
4/1/2016: We just received word that Onean is filling up with their pre-order period and will no longer be available after Sunday April 3rd so book now if you are an early adopter! You can book directly at their website at www.onean.com
2/17/2016: Thanks to MotoSurf International for the permission to post videos from your tournaments; Check out our Photo and Video Gallery sections for those sweet vids. More to come!
12/28/2015: Merry Christmas! Hopefully next year will be a good one for electric wakeboards with many under the trees. We have new information on the battery life expected on Onean's boards, mostly information about capacity and safety protections. They will officially have Temperature, Overcharge, and Short Circuit Limiters to help increase the longevity of the boards and run at 1.500 Watts/h on a 130 discharge rate for 350 estimated cycles. Should give you plenty of juice for an hour or two at the lake! Check back for more news at we near the release date.

10/18/2015: We have added some videos from two of our favorite brands, Onean and Radinn surf. Thanks for letting us link these onto our site guys.
9/16/2015: We've officially launched www.electricwakeboards.com. Thanks to a few great partnerships we will update any and all information we hear concerning future developments in the new industry and pricing changes and availability as the sport becomes more main stream. Join our quarterly newsletter for updates strait to your inbox!